03 Nov

CRAWFORD | O'Connor reflects on Racing Louisville's eventful first season, looks ahead | Sports

LOUISVILLE, Ky. (WDRB) – James O'Connor stood with a group of reporters on a cool, sunny day at the Lynn Family Training Facility, and knew this could have been a much more difficult discussion.

Tasked with wrapping up the inaugural season for the Racing Louisville Football Club, the vice president for player development of Soccer Holdings, LLC, could point to a string of successes after traveling a treacherous road, not just with his own club but for the entire National Women's Soccer League.

That he could stand there with a league record for points by an expansion team, a club that hung together despite the sudden (and as yet unexplained) termination of its coach in midseason, and even a vote of confidence from his players and the league players' union in spite of that turmoil is testament to this apparent fact: Despite all the difficulty, the club's infrastructure and leadership apparently have gotten some things uncommonly right.

And in the midst of all that, to have compiled a roster of players able to deal with the punches and get back up off the mat, time and again, is a testament not only to the club, but to the players themselves, their internal leadership, and their individual resilience and determination.

The model for professional football culture in Louisville has been on display for years with Louisville City FC, the USL Championship side that is preparing for its seventh playoff appearance in seven years, with three trips to the cup final and two championships. Excellence on and off the field are readily visible in the second-division men's league.
Racing Louisville leadership knew that the same success on the pitch would be harder won as an expansion team in the NWSL. What they didn't know how difficult a year it would be. Nobody envisioned a league whose foundation was cracked by sexual improprieties in multiple cities and a players' association that, rightfully, said it has had enough.
The first-year foray into the NWSL was an education for the front office. It must be assumed that, given the whole thing to do over again, team leaders wouldn't have made the decision to enlist Christy Holly as coach, though he was instrumental in the building of the team and in landing some of its higher-profile European talent.
Still, with what amounts to a vote of confidence from its players and their union in the form of a joint statement after the whole mess, Racing's leadership emerged in a better position moving forward than its counterparts in Charlotte, Portland or Washington D.C. And it learned some important lessons as it moves forward in search of a new permanent coach.
"We feel as if we were tested, if you like, when you get a situation like that, and I think we can take great pride from ownership right down to the whole organization and the way we've handled a good turbulent time," O'Connor said. "I think it speaks volumes for us that we have the (players' association) coming out making joint statement for us, that we have players that are delighted with their first year. And I think you only have to look around and see the experience, the players have had the infrastructure to play. So, I think from our standpoint, we have a great foundation to be able to spring forward."
O'Connor's first job now that the first season is in the books is to find a new coach. Interim coach Mario Sanchez is expected to return to his full-time position of leading the Academy, though O'Connor said, "I want to put on record, you know, our thanks to Mario. He did a phenomenal job. And I think he's, in a short space of time, built a tremendous amount of trust with the players."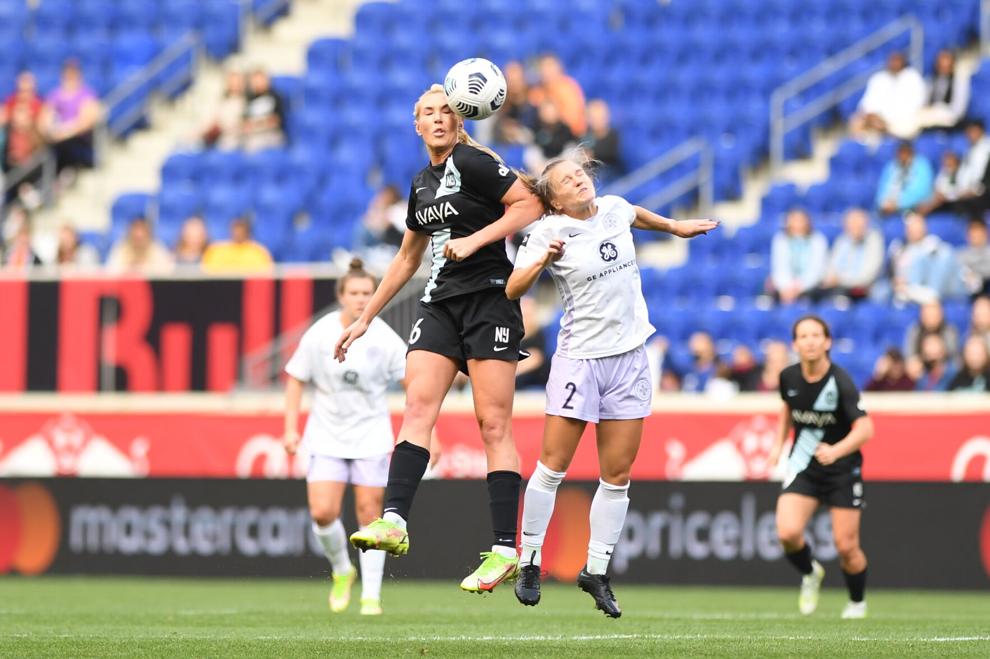 Still, O'Connor said he's working with a short list of candidates and expects to conduct some interviews this week. He said players have had input into the process, and team leadership has made its thoughts known, and will continue to do so.
"I think the hardest thing is, when you're going through a search like this, is to make sure that you're leaving no stone unturned," he said. "And I think that's been the biggest thing for us is to make sure that we have a really extensive search."
At the same time, O'Conner is in talks with his counterpart in San Diego over that expansion club's potential draft intentions, and in awaiting a new collective bargaining agreement between the NWSL and its players' association to see what new salary cap structure will be in place. O'Connor said ideally the new coach would help take the lead on those personnel decisions in terms of whom to protect and whom to re-sign.
In the meantime he can take a breath, knowing he has managed a first year like no other in the NWSL, while looking forward to better things.
"Really proud of all the players and really proud of the way the season went," he said. "… You look back. So many positives. I think when you look at (The Women's Cup), to beat Bayern Munich, to have a game like that, for the players to perform through the course of the year and set a record points total for an expansion team, especially given the pretty restricted expansion rules that we went through, I think was great. So, I think we're incredibly proud of all the players and just really excited about the offseason, I think we've got a great foundation to be able to build upon. . . . . Throughout the course of the season, our supporters have been outstanding. . . . and we want to enhance those relationships. . . . We take enormous pride, really, in the way that the players played throughout the whole season, the way they've been embraced by the community. And I think you can stand here with a lot of pride in how the season went. We have a nice foundation to build on, and I hope we have a strong offseason."
Copyright 2021 WDRB Media. All Rights Reserved.
Credit: Source link