10 Sep

Freestyle world champion Liv Cooke joins Football Foundation team

Freestyle world champion Liv Cooke becomes an official Football Foundation Fan, a new term adopted by the charity for their high-profile supporters.

Throughout her career, Cooke has been dedicated to increasing female participation in football by advocating for better grassroots facilities that are welcoming and accessible to everyone. In her role as a Football Foundation Fan, working alongside the charity she will offer advice and support to provide high quality football facilities, meaning more people can play sport, improving physical and mental wellbeing. This will kick off with her working alongside South Ribble Borough Council and Lancashire FA supporting the development of new programmes at the South Ribble Playing Pitch Hub, and advice on making the facilities accessible for all.

The new facility, which has been supported thanks to a £816,027 grant from the Football Foundation, and further funding from South Ribble Borough Council, will see improvements at the leisure centre, delivering two full size new 3G pitches and a fully-accessible single storey sports pavilion including changing facilities for the local community.

The facility, which is due to open in Spring 2022, is part of the Football Foundation's ongoing work to improve local football facilities across England.

Liv Cooke commented: "It's an absolute honour to have been asked to become an official Football Foundation Fan. I have been fortunate enough to have benefitted from some great facilities over the years and, as a result, have seen first-hand just how important they are.

"Football gave me confidence, life-long friends and endless hours of joy and I believe everybody should have access to enjoy this beautiful game that changed my life.

"So many women and girls will have felt inspired by the Euros but struggled to find a route into the game. Football truly is a sport for all and I am here to show everyone that, no matter your background, your dreams can come true."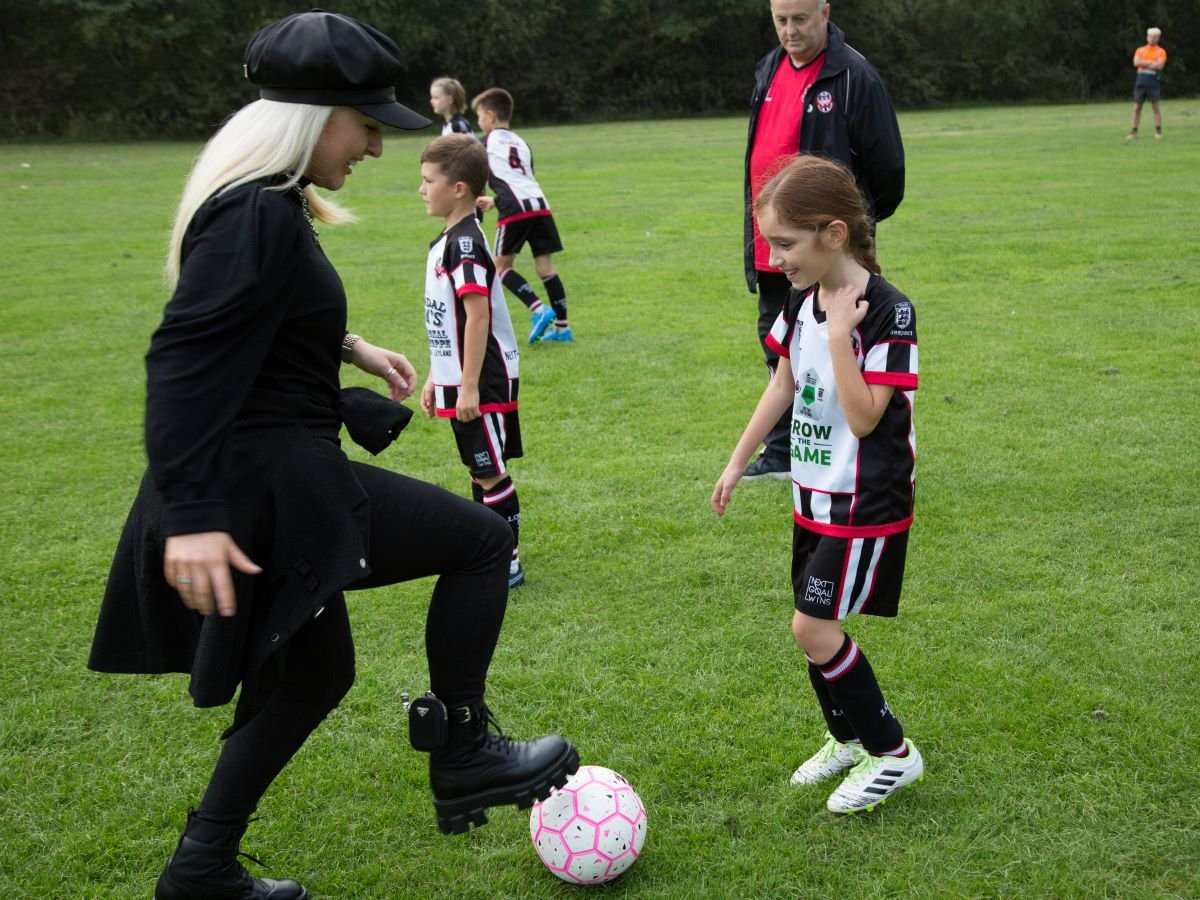 Football Foundation CEO Robert Sullivan commented: "This project is a great example of what can be achieved when a local authority works with the Football Foundation, alongside people like Liv who are passionate about improving grassroots facilities.
"Thanks to the investment of the Premier League, The FA and Sport England, better grassroots football facilities are having a transformative impact on people's physical and mental health, bringing communities together and benefiting local economies across England."
Councillor Mick Titherington, Deputy Leader of South Ribble Borough Council and Cabinet Member for Health and Wellbeing, said: "The creation of the South Ribble Playing Pitch Hub is a key element of our 'More People, More Active' strategy, which aims to get more adults and children to participate in sport. At the heart of this strategy is the determination to provide the very best facilities for our residents.
"The Playing Pitch Hub represents a major investment by the Council, so it's important we get it absolutely right. By teaming with the Football Foundation and their new official Football Foundation Fan Liv Cooke, we are on track to deliver a world class local facility approved and endorsed by a world champion local sports star."
Rachel Furness among Northern Ireland Women back from injury
Would you like to read more women's football news just like this? Sign up to receive the She Kicks Women's Football newsletter

Credit: Source link